Products and Services
Industrial Connection Devices, Interface Relays, Power Supplies, Automation devices, Lightning and Surge Arrestors, IT Racks, Industrial Enclosures, Power Distribution Products, UPS,  Enclosure cooling systems, Earthing and Bonding

Phoenix Contact Products – Terminal blocks, Surge arrestors, Interface relays and devices, Automation devices.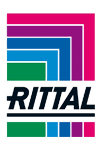 Rittal Products: Industrial enclosures, IT Racks,  Power distribution products, UPS, Enclosure cooling systems.
ENCLOSURES
POWER DISTRIBUTION
CLIMATE CONTROL
AUTOMATION
IT INFRASTRUCTURE
SOFTWARE & SERVICES
SYSTEM ACCESSORIES

SCHIRTEC Products – SCHIRTEC AG is specialized in the production of E.S.E. Lightning Conductors and Earthing Materials.

LSP Products – LSP specializing in the research & development and production of AC, DC, PV surge protective devices SPD.
Products and Services