Partners
Terminal blocks, Surge arrestors, Interface relays and devices, Automation devices, Industrial enclosures, IT Racks,  Power distribution products, UPS, Enclosure cooling systems, Earthing, Lightning and Surge Protection Devices
Phoenix Contact GmbH & Co. KG
Phoenix Contact GmbH & Co. KG is a foremost global manufacturer in the field of electrical connections, electronic interface technology and industrial automation.
The company Phoenix Contact is active in five business segments: Industrial Connection, Device Connection Technology, Surge Protection, Signal Conditioning and Automation.

Rittal GmbH & Co. KG
Rittal GmbH & Co. KG is a global systems supplier for housing and enclosure technologies.
The company is certified according to ISO 9001 and ISO 14001.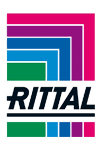 SCHIRTEC AG
SCHIRTEC AG is headquartered in Vienna, Austria and is specialized in active Lightning Protection.
SCHIRTEC AG is distributing its products internationally and is represented in over 30 countries.

Shanghai Leitai Electric Co., Ltd.
Shanghai LEITAI Electric Co., Ltd. is a Chinese company specialized in the development and the production of ESE lightning rods.

Partners